WHAT IS FORMAT CELLS IN MICROSOFT EXCEL?
Format cells in Microsoft Excel helps us to formatting cell types, alignment, font changes, adding or removing borders, protecting cells, and fill cells background colors.
HOW TO FORMAT CELLS IN MICROSOFT EXCEL
In Microsoft Excel, we can format cells in two ways, one is from the home tab – Font, Alignment, and number groups (refer below screenshot). We can change cells fonts, size, style, colors, wrapping text, changing alignment, formatting dates, currency, accounting, merging cells etc.

But if you want to customize or formatting cells in more ways, then we have another way is format cells dialog box (refer below screen shot). We can use shortcut key CTRL +1 or selects the cells you desired to format and right click on mouse, click on format cells option from the list.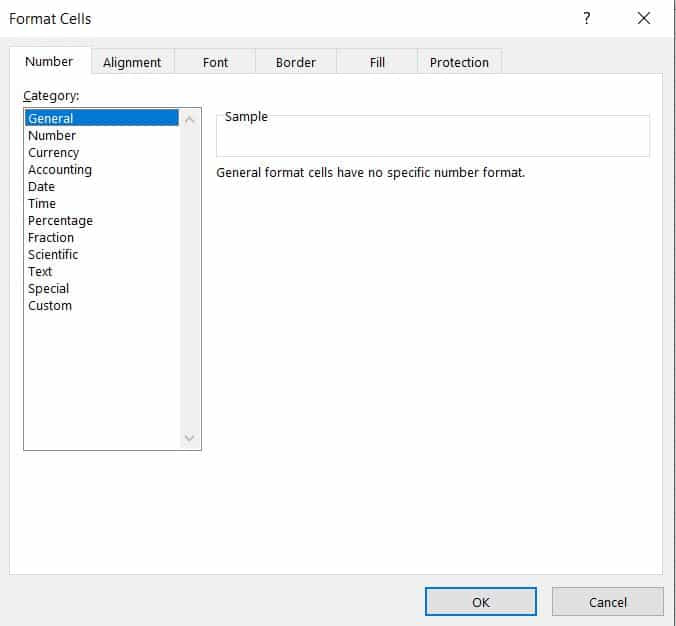 Format cells dialog box tabs:
Number – from this tab we can change the values to number formats, currency, accounting, date, text, and custom formats
Alignment – from the alignment we can change cell alignment to left or right or center. Also, we can rotate cell value
Font – from the font tab we can change font style, size, colors etc
Border – from the border tab we can add or modify borders , change border colors
Fill- add background colors or design to cell or cells
Protection – by default in Excel, all cells are in locked mode, we can change these options depends on our requirement (will learn more about this option in protection and security section).
TIPS & TRICKS:
By using format cells dialog box, we can create custom formats depends on our requirement. For example, by default dates in cells will be displayed as "MM/DD/YYYY" (vary depends on localization settings in your operating system). If we need to display as "DD-MMMM-YYYY" then we can use custom category in number tab to achieve this.
If planned for Microsoft Excel certifications then it is very important to play with these format cells dialog box, because in certification they will ask 5 – 10 % on formatting cells.